The dollar was trading close to six month highs against a basket of other major currencies as investors positioned ahead of a series of key economic events later in the week.Demand for the dollar continued to be underpinned, following strong gains last week, ahead of the latest U.S. employment report later in the week and the upcoming Federal Reserve statement on Wednesday. Investors were also awaiting final data on U.S. second-quarter growth on Wednesday.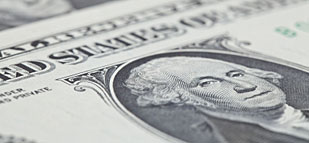 Earlier this month Fed Chair Janet Yellen said that rates could rise sooner if the recovery in the labor market continued.EUR/USD was trading at 1.3432, hovering just above Friday's eight month lows of 1.3420.
The euro remained under pressure after weak German economic data on Friday underlined concerns over the divergence in monetary policy between the European Central Bank and its major peers.The euro zone was to release what would be closely watched data on consumer prices on Thursday, amid concerns over persistently low levels of inflation in the currency bloc.
The dollar was almost unchanged against the yen and the Swiss franc, with USD/JPY inching up 0.05% to 101.88 and USD/CHF at 0.9046.Sterling was steady near one month lows, with GBP/USD at 1.6976.The New Zealand dollar fell to fresh one-and-a-half month lows, with NZD/USD down 0.21% to 0.8536, while USD/CAD was steady near one month lows at 1.0812. The Australian dollar was almost unchanged, with AUD/USD trading at 0.9391.
http://www.investing.com/news/forex-news/forex—dollar-index-steady-near-6-month-highs-298256